- Atlus
- Capcom
- Cave
- Falcom
- Irem
- Konami
- Microsoft
- Namco Bandai
- Nintendo
- Nippon Ichi
- Grasshopper
- Sega
- Sony
- Square Enix
- Western Games





- Castlevania
- Chrono
- Dragon Quest
- Final Fantasy
- Kingdom Hearts
- Mana
- Mario
- Megami Tensei
- Mega Man
- Metal Gear
- Resident Evil
- SaGa
- Silent Hill
- Sonic
- Star Ocean
- Street Fighter
- Suikoden
- Tales
- Ys
- Zelda





- Masashi Hamauzu
- Norihiko Hibino
- Kenji Ito
- Noriyuki Iwadare
- Koji Kondo
- Yuzo Koshiro
- Shoji Meguro
- Yasunori Mitsuda
- Manabu Namiki
- Hitoshi Sakimoto
- Motoi Sakuraba
- Tenpei Sato
- Yoko Shimomura
- Koichi Sugiyama
- Masafumi Takada
- Nobuo Uematsu
- Michiru Yamane
- Akira Yamaoka



The Game Music of 2009 :: Chris' Perspectives
Here Chris continues the Best Game Music of 2009 article by detailing his favourite original scores, arranged albums, and original albums released in 2009. He also declares a favourite artist and reflects on his thoughts on the development of the game music industry as a whole.
Perspective on Original Scores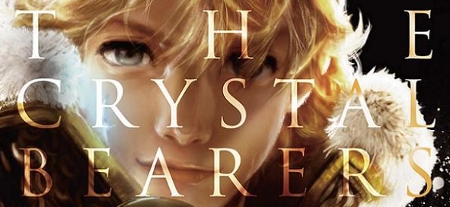 2009 was dominated by original scores for a range of popular series. Scores such as Silent Hill: Shattered Memories, Shin Megami Tensei: Strange Journey, Tekken 6, Katamari Damacy Tribute, and DoDonPachi Dai-Fukkatsu injected new life into their respective franchises and spotlighted modern talents. Even Ys I & II Chronicles and Street Fighter IV offered some surprisingly inspired versions of once overarranged compositions. However, yet others such as Dragon Quest IX, Atelier Annie, and Star Ocean: The Last Hope sounded like very tired efforts despite the anticipation surrounding them and paled compared to the more progressive orchestral scores released elsewhere. Away from the popular series, there were also noteworthy efforts such as PlatinumGames' gigantic Bayonetta, Basiscape's Asian-influenced Muramasa, or Nobuo Uematsu's light-hearted Sakura Note, amidst less impressive scores such as Infinite Space, White Knight Chronicles, and Riz-Zoawd.
Among all the scores released in 2009, three stand out for me for both their creativity and production values. Despite being composed by two former synthesizer operators, Final Fantasy Crystal Chronicles: The Crystal Bearers proved immersive in context and fascinating on its soundtrack. Jam-packed with outrageous country-influenced experiments, roaring rock battle themes, and epic orchestral performances, it defied all preconceptions for a Final Fantasy score and proved a delight in its own right. Monster Hunter 3 was even more impressive in terms of production values, as noted by the FILMharmonic's breathtaking interpretation of the main theme, but also stood out for featuring the most impressive ethnic and percussive tracks in game music. Finally, MadWorld took a totally different direction with its violent rap focus, but proved surprisingly good unlike most game soundtracks of its genre due to the charismatic performances, entertaining lyrics, and compelling backing tracks.
Top Original Scores
Final Fantasy Crystal Chronicles The Crystal Bearers Original Soundtrack
Monster Hunter 3 Original Soundtrack
MadWorld Original Soundtrack
Perspective on Arranged Albums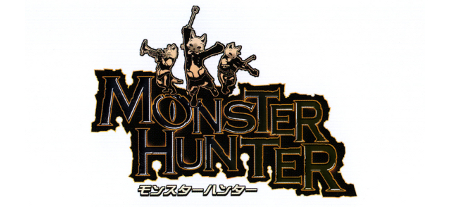 In the field of arranged albums, most releases were limited to the same old series guaranteed to bring a profit. Among these releases, there were some obvious productions intended as cash-ins, such as the Dragon Quest Best Dance Mix, Gradius House ReMix, and Monster Hunter Orgel Arrange Album. However, there were also some highly inspired creations too, for example the retro Chiptuned Rockman, fan-inspired Love SQ, and Cave's collaborative arranged albums. From the concert scene, listeners were greeted with live recordings of The Black Mages III Live, Monster Hunter Orchestra Concert, and Persona Music Live. However, PLAY! A Video Game Symphony Live! featured a near-endless list of production and performance problems. In addition, the anticipated recordings of Symphonic Fantasies and A Night in Fantasia 2009 were delayed until 2010.
Foremost among this year's arranged highlights is the Monster Hunter Orchestra Concert. Whether listened to on DVD or CD, all the series' favourites can be enjoyed in their definitive versions, thanks to Imagine's exquisite orchestrations and the Tokyo Philharmonic's commanded performances. Square Enix also succeeded in producing two appealing productions. Sanctuary was a highly nostalgic journey back into the world of Final Fantasy XI, featuring colourful and emotional arrangements for acoustic ensembles. Meanwhile the Kingdom Hearts Piano Collections impressed with its dark and romantic performances of series' favourites. It wasn't the most creative year for arranged productions, but there will still some wonderful tributes to fan favourites.
Top Arranged Albums
Monster Hunter Orchestra Concert
Final Fantasy XI - Sanctuary
Kingdom Hearts Piano Collections
Perspective on Original Albums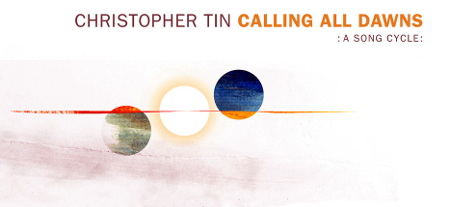 Of all the original albums released in 2009, the one that easily stands out is Christopher Tin's Calling All Dawns. This album features an inspired concept realised with breathtaking compositions, worldly vocal performances, and orchestral recordings. It's easily the most artistic album released this year. Moving on, Guin Saga provided an interested journey for Nobuo Uematsu into the world of anime and his resultant fantasy score largely appealed. While a mixed bag, Music for Art was interesting for the way it united all 13 Square Enix musicians and provided a send-off to Junya Nakano. Beyond these productions, the original album scene seemed much the same as usual: Motoaki Furukawa continued to be busy pumping out endless jazz fusion production albums, Konami reprinted numerous original albums by their Bemani artists, and SuperSweep mixed more electronic albums for their hardcore fans.
Top Original Albums
Calling All Dawns
Guin Saga Original Soundtrack
Music for Art
Artist of the Year
There have been several artists that have stood out this year as pioneering figures in the industry. Though hit-and-miss, Shoji Meguro's three latest Megami Tensei scores were creatively refreshing. It was wonderful to see Nobuo Uematsu back on form and taking part in more projects than ever. Newcomers Ryo Yamazaki and Yoshimi Kudo also show promise.
However, perhaps the biggest revelation this year has been Noriyuki Iwadare. His compositions and arrangements on Gyakuten Kenji, Grandia Online, and Lunar: Harmony of the Silver Star bring the essence of these series' music firmly into the modern era. Even his dating simulation scores for Amagami and True Fortune were beautifully produced.
Overall Perspectives on 2009
2009 was a more appealing year for game music than the barely progressive 2008. It appears that most game companies finally grasped the technology of today's consoles and used it to produce high quality orchestral and fusion scores. In addition, there were numerous progressive and experimental works that demonstrated game music is capable of almost anything. As for the trends this year, there were a number of high-profile departures from sound teams, including Tetsuya Shibata, Akira Yamaoka, Michiru Yamane, Shusaku Uchiyama, Masafumi Takada, and Junya Nakano. However, these departures also continued to signify the death of the sound team and only a few companies, such as Sega, Namco, Falcom, and Gust, continue to rely principally on internal talent. Meanwhile music production companies such as Basiscape, GEM Impact, Noisycroak, Procyon Studio, Unique Note, Imagine, Sound AMS, and Design Wave continue to grow more prominent. In addition, there is more unity than ever among game music composers, thanks to Yuji Takenouchi's alliance GE-ON-DAN that currently features over 60 members.
There were nevertheless some worrying trends in the Western scene. On one hand, there were well-produced orchestral scores such as Assassin's Creed II, Uncharted 2: Among Thieves, and Dragon Age: Origins, as well as electronic delights such as inFAMOUS, Mirror's Edge, Shatter, and Bionic Commando. However, the assignment of Hans Zimmer as the composer of the smash hit Call of Duty: Modern Warfare 2 is a worrying sign that game producers aspire to the derivative sample-based soundtracks of Hollywood films. For those who don't know, Zimmer heads the music production company Remote Control Productions, which features over 30 employees and scores numerous major films every year. Previously, listeners have experienced the company's Steve Jablonsky (Gears of War 2, The Sims 3), Trevor Morris (Need for Speed: Carbon, Command & Conquer 3: Tiberium Wars), James Dooley (Jax and Daxter: The Lost Frontier, SOCOM 3: U.S. Navy SEALs), and Harry Gregson-Williams (Metal Gear Solid 2: Sons of Liberty, Call of Duty 4: Modern Warfare) infiltrating their favourite franchises. Now it appears that it will be even more commonplace for the company's employees to work on game scores. Those concerned about the homegenisation of both film and game music should look principally to this company.
Despite the recession, game music still seems to be profitable. Independent record labels such as Sweep Records, Team Entertainment, and Sumthing Else are continuing to publish numerous soundtracks, while digital distribution is also becoming popular. Despite the animosity between producers, concert tours such as Video Games Live and Distant Worlds are proving highly successful around the world. In addition, annual regional concerts such as Symphonic Fantasies, A Night in Fantasia, Games in Concert, and Press Start offer fresh and exciting programs. Thanks to these achievements, game music is becoming much more mainstream and recognised as an art form.
Outlook for 2010
There are a number of exciting releases due in 2010. On the Japanese side, we'll see whether the music of Super Mario Galaxy 2, Valkyria Chronicles 2, Ar tonelico III, No More Heroes 2, Darius Burst, Front Mission Evolved, Mega Man 10, and Etrian Odyssey III will live up to the soundtracks of their predecessors. However, I suspect Western-composed titles such as BioShock 2, Command & Conquer 4, Dard Void, StarCraft II, Diablo III, God of War III, Mass Effect 2, and Castlevania: Lords of Shadow will dominate most media interest. Two exceptions are, of course, Masashi Hamauzu's Final Fantasy XIII and Nobuo Uematsu's Final Fantasy XIV, that both show much promise. Other potentially interesting releases are Nier, Ninokuni, Fantasy Life, Okamiden, Peace Walker, Resonance of Fate, and The Last Guardian. It should be a great year for game music.