Annual Game Music Awards 2011 :: Outstanding Artist Winners
SEMO is proud to present the winners of the 'outstanding artist' category of the Annual Game Music Awards 2011. These panel-voted officially recognised awards provide a thorough and wide-reaching recognition of achievement in game music over the last year.
Outstanding Contribution - Eastern Composer :: Motoi Sakuraba
Motoi Sakuraba innovated with several major new game scores this year, notably a dark symphonic accompaniment to Dark Souls and a rare solo Tales score. He successfully balanced such projects with solo albums and live appearances that focused on his core progressive rock style.
Runners-Up
| | |
| --- | --- |
| Akira Yamaoka | Mahito Yokota |
Other Nominations
Takeshi Abo
Rio Hamamoto
Takeharu Ishimoto
Kenji Ito
Hiroki Kikuta
Hirokazu Koshio
Nobuo Uematsu

Outstanding Contribution - Western Composer :: Jason Graves
Jason Graves demonstrated his creativity with five high-powered sequels and two charity albums this year. He especially shone with Dead Space 2, where he took gamers on a frightening but touching musical journey that exceeded even the esteemed original.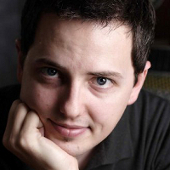 Runners-Up
| | |
| --- | --- |
| Jeremy Soule | Pawel Blasczcak |
Other Nominations
Rod Abernethy
Lorne Balfe
Christophe Héral
Laura Karpman
Tilman Sillescu
Cris Velasco
Inon Zur

Outstanding Contribution - Independent Composer :: Jake Kaufman
Jake Kaufman's transition from freelance composer to WayForward audio lead has given him more opportunities than ever. With projects ranging from the gothic Bloodrayne: Betrayal to the retro Mighty Milky Way, from cinema adaptations to Japanese shmup tributes, the artist has yet to let us down.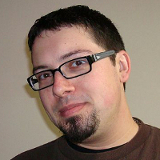 Runners-Up
| | |
| --- | --- |
| Josh Whelchel | Keishi Yonao |
Other Nominations
Hijiri Anze
Sean Beeson
Danny Baranowsky
Norihiro Furukawa
Chris Geehan
Brian Allen Holmes
Tomomi Teratani

Outstanding Contribution - Newcomer :: Brian Tyler
Veteran movie and television composer Brian Tyler made his mark on the games industry this year with Call of Duty: Modern Warfare 3 and Need For Speed: The Run. The former especially brought the might of Hollywood with him with its action-packed focus and momentous production values.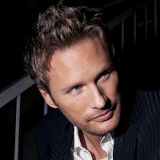 Runners-Up
| | |
| --- | --- |
| Gordon McNeil | Tsutomu Narita |
Other Nominations
Kan R. Gao
Taku Inoue
Asuka Ito
Justin Lassen
Akiyoshi Manabe
Yasuyuki Nagata
Brian Reitzell

Outstanding Contribution - Soloist :: Kanon
Classical-crossover artist Kanon won the hearts of listeners this year with her soprano vocals on The Last Story's "Toberu mono". Her clear and expressive bilingual performance conveyed both the humanity and spirituality of Nobuo Uematsu's creation.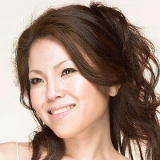 Runners-Up
| | |
| --- | --- |
| Emi Evans | Mary Elizabeth McGlynn |
Other Nominations
Aubrey Ashburn
Kaori Asou
Grant Henry
Lang Lang
MASA
Ellen McLain
Laura Shigihara

Outstanding Contribution - Ensemble :: Quartet San Francisco
With their performance of Dead Space 2's "Lacrimosa", the Quartet San Francisco demonstrated how small ensembles can bring much big budget productions. In this case, the performers communicated Isaac's fear and loneliness while carefully interpreting the complex source material.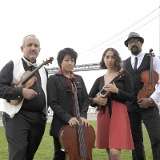 Runners-Up
| | |
| --- | --- |
| Yuval Ron Ensemble | Tokyo Philharmonic Chorus |
Other Nominations
Chantliceer
Eminence Symphonic Choir
kidneythieves
Philharmonia Orchestra
Skywalker Symphony Orchestra
Slovak National Symphony
The Black Heart Procession