Annual Game Music Awards 2011 :: Best Album Winners
SEMO is proud to present the winners of the 'best album' category of the Annual Game Music Awards 2011. These panel-voted officially recognised awards provide a thorough and wide-reaching recognition of achievement in game music over the last year.
Best Album - Arrangement :: Muramasa -The Demon Blade- Music Collection
Basiscape's unexpected decision to revisit their score for Muramasa: The Demon Blade yielded particularly creative arrangements this year. At the core of the album were menacing yet beautiful performances of traditional Japanese instruments, supported by rich orchestrations and contemporary fusions.
Runners-Up
Valkyria Chronicles Piano Pieces
Distant Worlds - Music from Final Fantasy Returning Home
Castlevania Tribute Vol. 2
Other Nominations
Hideki Sakamoto Orchestral Works
Monster Hunter Orchestra Concert -Hunting Festival 2011-
Rockman Zero Collection Soundtrack -résonnant vie-
The Legend of Heroes -Zero no Kiseki- Super Arrange Version
The Greatest Video Game Music
Xenogears Myth
Best Album - Remix :: Persona 4 Reincarnation -Never More-
Persona 4 Reincarnation -Never More- stood out as this year's most stylish remix album. Shoji Meguro and Atsushi Kitajoh greatly developed on the ideas of the the original Persona 4 with their sassy vocal tracks, moody contemporary experiments, and classical interludes.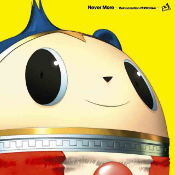 Runners-Up
Nier Tribute Album -echo-
Café SQ
Rewrite - Soil
Other Nominations
Dead Island
Forza Motorsport 4
From Dust
Resistance 3
Shadows of the Damned
The Elder Scrolls V: Skyrim
Ultimate Marvel vs. Capcom 3

Best Album - Fan-Arranged :: Armored Core Tribute Album -The Answer- (Anosou)
Anosou's decision to commemorate the contemporary scores for the Armored Core series was refreshing in an age filled with tributes to Touhou titles and 8-bit classics. And by blending beats, riffs, and vocals in a bizarre yet compelling way, The Answer stood out for more than just its choice of source material.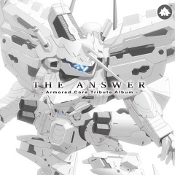 Runners-Up
Black Materia: Final Fantasy VII (Random)
Heroes vs. Villains (OverClocked ReMix)
Other Nominations
Harmony of a Hunter (Shinesparkers)
OverDriver (Dangerous Mezashi Cat)
PPPPPPowerup (SoulEye)
Over The Limits! (Tribullets)
Touhou Gensou Shiten 6 -Grimoire- (Sound Sepher)
Touhou Zerokyo Kesshi -Scarlet Bloodbath- (Zero Symphonic Battalion)
Unavenged (Random Encounter)
Best Album - Chiptune :: Hit and Run (Chipocrite)
Chipocrite's Hit and Run provides a clear and enjoyable example of what a talented composer can do with a 22-year-old piece of hardware: the entire album was written with a particularly unconventional synthesizer, the original Game Boy!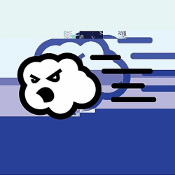 Runners-Up
Soundshock: FM Funk Madness (Various Artists)
SQ Chips (Various Artists)
Other Nominations
Biscuit (xyce)
Cheap Dinosaurs (Cheap Dinosaurs)
Impostor Nostalgia (Jimmy Hinson)
O.S.T. (Daniel Capo)
The Octagon (Jonathan Baken)
Waveform 2 (Joshua Morse)
zeta force (zabutom)
Best Album - Original :: Cryptidalia (Rom Di Prisco)
Rom Di Prisco's Cryptidalia may have been his first original album, but it showed his years of experience scoring games. With ten contrasting electronic tracks, from the soothing anthem "Trophosphere", to the percussive experiment "Caverns of Suursonnabu", Cryptidalia is a rich, imaginative, and polished work.
Runners-Up
Blue Orb (onoken)
GE-ON-DAN Super Rare Trax: Land of the Rising Sun (Various Artists)
Other Nominations
6E 61 32 (Tim Wright as CoLD SToRAGE)
After all... (Motoi Sakuraba) A New Story (Kanon)
Goodbye World (Naoyuki Sato) Nerdcore Now Volume 1 (Various Artists)
Octave Theory (Earthbound Papas)
Play For Japan: The Album (Various Artists)
Best Album - Compilation :: Seiken Densetsu Music Complete Book
The Seiken Densetsu Music Complete Book compiled all the original scores and arranged albums for the Mana series to celebrate its 20th anniversary. In addition to its extensive musical content, the compilation stood out for its casing in a lavishly presented book.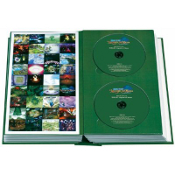 Runners-Up
Sonic the Hedgehog 1 & 2 Soundtrack
Gradius Ultimate Collection
Other Nominations
Monster Hunter Hunting Music Collection Special Pack
pop'n music Super Best Box
Silent Hill Sounds Box
Symphonic Suite Dragon Quest Scene-Separated I - IX
The King of Soundtracks '94 - XIII
Toaplan Shooting Chronicle
Yakuza The Best Original Soundtrack